Timely Service of Judicial Process, Recovery, Fingerprinting & All Other Local Constable Court Services
Process Service-Court Filings-Mobile Notary-Surveillance-Investigation-Mobile Fingerprinting-Skip Tracing-Asset Recovery-Advanced People Finding
The Mission of Westchester Judiciary Services, Ltd. is to deliver outstanding legal support service to the public with professionalism, knowledge and care, and to promote the field of Process Serving and Advanced Special Asset Recovery through education and advancement. Let Westchester Judiciary Services, Ltd. be your first choice for fast, friendly professional Service of Process and the administration of civil justice within Westchester County, NYS Connecticut, and beyond. We provide all Constable Court and Collection Services throughout Westchester County, NY and Connecticut. Other helpful support services beyond the Service of Process include: Skip Tracing, Large Asset Recovery including boats and airplanes, Repo Custodial Interference, Advanced People Finding and All Special Field Investigation, Court Filings, Live-Scan Fingerprintng Services, Secretary of State Filing, In-House Notary, International Hague Service, Mobile Notary and Mobile Fingerprinting Service and now-TSA Pre-Check. We also sell Child Protection ID kits. Call us today.
OUR MORE COMPREHENSIVE LIST OF SERVICES INCLUDE:

• Service of Process
• Court Filings
• Mobile Notary Public
• Secretary of State Filings
• Surveillance/Special Investigations/Infidelity
• Assistance with Collection of Money &
Judgments & Debts


• Fingerprinting / Mobile Fingerprinting by Ex-
NYPD Detectives, now skilled technicians.
• Comprehensive Constable Ct Services
• Pre-Employment Screening
• Obtaining of Court Documents
• Skip Tracing
• Confidential Document Destruction & _.Shredding


• Advanced People Finding
• All Legal Support/ Court Constable Activity
• Hague International Service
• NEW! Child ID Premium Digital Kits are _.now available for sale. Best Price!
• TSA Pre Check-in
• High End Asset Recovery -Boats and Airplanes
• Custodial Interference
WE SERVE LEGAL PROCESS ON:

• Corporate Entities
• Directors
• Estates
• Companies
• Banks

• Authorized Agents
• Registered Agents
• Individuals
• Owners
• Deadbeats


• Spouses
• Government Officials
• Famous and Normal People
• Appropriate Authoritative Bodies
Local Process Serving & People Locating Services in Westchester County, NY and Beyond.
Westchester Judiciary Services, Ltd. NYS Authorized Process Servers offers a process-serving guarantee for our work in Westchester County, NY, area and beyond. If we cannot serve process because we are unable to find the individual, our people-locating service is sure to pinpoint where they are. Accuracy level rating=HIGH.
Mobile-Notary and Loan Signing Agent/ In-House and Out
Our Mobile and In-House everyday NYS / Connecticut Licensed Westchester County, CT, & New York State Notary is just that. We will discreetly come to you to your home, hospital, business, courthouse, movie set location, hotel or correctional facility. Have the added comfort in knowing that our Notary Public Agents have advanced training from both The National Notary Association and The American Society of Notaries. When our Notary visits you she will come fully prepared having all of the necessary notary equipment including the proper stamps, embossing seals, seal impression inkers, and notarial certificates and record keeping journals. Our Mobile Notary will notarize all 401K/IRA/TSP Loan Requests, Power of Attorney Documents, Letters of Permission, (airlines, etc.) Affidavits of every variety, Living Wills, Quit-Claim Deeds, Prenuptial/Premarital Agreements, Power of Attorney Forms, Pet Protection Forms, Assault Weapon Certificates, Application and Gun Permits, Leases, Loans, Closing documents, Jail Notarization and more.
New York is a state that allows Notaries to be signing agents. A Notary Loan Signing Agent is a notary who guides one through the signing process of their loan closing papers, making sure that they sign each document properly, and then notarize the documents accordingly. We will come to your home or place of business saving a trip to the title company during office hours. Our Notary Public is adept at being able to easily explain what one is signing while not offering any legal advice.
FYI: A Notary Public is a non-elected public official who notarizes legal documents and who can administer and take oaths and affirmations, among other tasks. Although notaries are public officials that are not paid by the government, they may obtain income by charging fees, provide free-services in connection with their employment (like in banks) or provide service for the public good. Our mobile notary offers reasonable fees and professional service. She requires at least 2-4 hours prior notice for most notary service destinations. Please remember to have your State Issued ID available at time of signing!
*SPECIAL DISCOUNT NOTARY PUBLIC RATES FOR ALL ATTORNEYS AND PARALEGALS.
INMATE AND PRISON NOTARIZATION:

We notarize all important legal documents for inmates at most Jails, Prisons and Correctional Facilities located throughout Westchester County, New York and Connecticut.
We notarize most all types of documents including, but not limited to, Power of Attorney, Inability to Appear, Deeds and Letters of Permission.
Did you know? An attorney does NOT have to present the day that your documents are signed. We handle all of the signing and notarization. No need to pay a lawyer!
The following is a partial list of individual correctional facilities located in Westchester County, NY and Connecticut that we service, including their mailing addresses:
1. BEDFORD HILLS CORRECTIONAL FACILITY.-247 Harris Road, Bedford Hills, New York 10507
2. WESTCHESTER COUNTY JAIL- 10 Woods Road, Valhalla, New York 10595
3. TACONIC CORRECTIONAL FACILITY- 250 Harris Road, Bedford Hills, NY 10507
4. FULTON CORRECTIONAL FACILITY-1511 Fulton Avenue, Bronx, NY 10457
5. CONNECTICUT DEPT. OF CORRECTION: 24 Wolcott Road, Wethersfield, CT 06109
6. FCI DANBURY: 33 1/2 Pembroke Road, Danbury CT 06811
PROUD CARD CARRYING MEMBERS OF FIND NOTARY, INC.
FINGERPRINTING SERVICES-STATE OF THE ART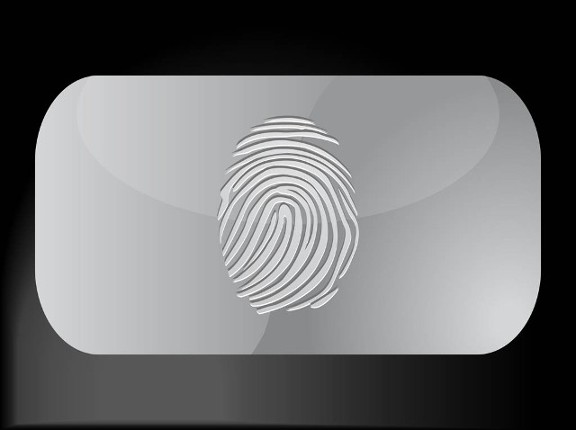 Fingerprinting helps uncover criminal history not readily discovered through traditional methods, offers extra protection to aid in meeting industry guidelines, and helps prevent fraud. We offer Fingerprinting services on-site, as well as offering Mobile Fingerprinting services through our advanced mobile unit. Many of our technicians are retired law enforcement officers expertly trained in fingerprint techniques and classifiction. Whether you need one person fingerprinted or a comprehensive fingerprinting program for all current and future employees at various locations our services are extremely practical, benefitial and business friendly. We stock all FINRA, NFA, and FBI Form FD-258 cards used by FBI, U.S. Immigration and Naturalization Services and most police agencies for non-criminal fingerprinting. Our clients rely on us with confidence knowing that our experienced fingerprinting specialists ensure superior acceptance rates and greatly reduce and eliminate the chance of processing rejections.
Westchester Judiciary Services, Ltd., provides Fingerprint Services for both Ink Rolled Fingerprint Cards and Live Scan Fingerprinting. Ink Rolled Fingerprinting has traditionally been the most common type of fingerprinting. This is all ten fingers. The making of a 10-print fingerprint card is the standard for most fingerprinting scenarios. This type of fingerprinting is used for many of our customers including FINRA brokerage firms, Security Firms, Government Employees, and in numerous other fields. We provide our service to both individuals and businesses. Fingerprint cards are typically used when an applicant is applying for employment, license, background checks, or a permit of some kind. Fingerprint cards are used for Federal background checks or in certain instances when a Life Scan fingerprint will not go through. In this case a fingerprint card will be used instead. Fingerprint cards results generally process much faster than Live Scan. Live Scan is State-of-the-Art fingerprinting. It is the most advanced F.B.I. approved, fingerprinting technology. Live Scan is often used in the fields of: banking, insurance, mortgage, pharmaceutical, throughout the medical field, Board of Education, Gaming License applications, Public Transportation and most Brokerage Firms, among others. (FINRA, SEC, NFA, ABA, etc.) Live Scan may be eelctronically delivered, whereas ink rolled cards cannot.
Mobile Fingerprinting Services: We provide on or off-site fingerprinting services to organizations required to comply with employee screening statutes as required by law, or for other reasons. With WJS, you have two options: You may feel comfortable in our comfortable professional setting with a skilled technician utilizing advanced state of the art equipment, or feel even more comfortable with us visiting you. With our mobile unit, by travelling to your location at your convenience, the time required for fingerprinting per person is often cut in half, often reducing time from hours to minutes. Our fingerprinting service complies wth all statutes that mandate fingerprinting. If you can provide the information to us in advance, we are also able to to print the complete demographic location on each card. We are fast and friendly, clean and professional. We eliminate the intimidating environment , potential long waits often associated with a visit to your local police station who will not make appointments for non-criminal fingerprinting. FYI: In Westchester County, Police will only fingerprint Town residents and will also not process Immigration fingerprinting. They do not provide FD-258 fingerprint cards for non-criminal background checks. Note: Parents are also advised to fingerprint their children for safety and security reasons. PS: We can fingerprint wiggly children when they are sleeping.
Acceptable Forms of I.D. : Valid U.S. Driver's License, Valid Passport, and/or Valid Mlitary I.D. only.
Advanced People Locating Services -When the Going Get's Tough- Where are they hiding?
In many cases, standard methods of finding a person or an officer of a corporation unfortunately proves fruitless. Mail goes returned, Certified mail comes back. No cell number available. Numbers all changed. Neighbors haven't seen them. No employment information. Nothing comes up with a routine Google Search. Sheriff produced no results. "Nail and Mail" is not considered valid service in your state. Security won't allow conventional entry. Previous Process Server attempts failed. And-you need that party served.
In this case, in order to locate an elusive individual, we recommend utilizing our Advanced People Locating/Hunting Service (APLS) that may be useful in these situations. Our highly skilled agent locators will find and serve defendants, deadbeats, celebrities, fugitives from justice, or simply "ghosts" that have have vanished, proven impossible to find, or of whom may be simply intentionally avoiding the service or arrest. Working with your provided identifying and background information, our trained clever partner investigators shall create a vast network profile of the defendant that will track them down wherever they may be anywhere nationwide to Canada-ultimately serving, or bringing them to justice. Speak with us directly with absolute confidence about your important legal matter today and let us develop a sure proof strategy that works. Are you law enforcement or bail bondsmen and need assistance locating a skip? We can find them too! We now able to serve defendants overseas working with the individual consulate relations after translating all of your documents into the appropriate foreign langauge of the given sovereign.
Inquire today. Call 917-597-0994. Advocating Integrity in American Justice. We are AJS Proud Supporters.
ASSET RECOVERY
Asset Recovery: Everyone knows that it is very costly to own an airplane, whether you use it or not. The costs are high and the practicalities are low. Most owners are under the impression that "to hell with the practicality, owning a plane is COOL". Fly and get there fast, money is of little or no object, time is of the essence, skip the airport lines, fly well-rested and fed. All valid reasons, however, one must also pay for such luxuries. In Corporate and General Aviation, often times, for whatever reasons these owners have also fallen behind in their payments of these high-value assets and the financial institution must take steps to recover the asset. If all efforts have been exhausted in working something out with the borrower, our office is generally then contacted to recover the asset in the most safe and efficient manner. Unlike what you may see on television, it can be as simple as our speaking to the owner and just flying the plane away. But not always. Our smart reposession agents who have recovered over 1000 aircrafts in their career recover these assets for financial institutions tell a different story. There are often times when it is impossible to locate the airframe or engine log books. Sometimes they are locked up in a hanger somewhere or because the owner has refused to hand them over. In those cases it it is time for the repo agent to be creative. Each and every recovery is unique and we are generally just a few steps behind the owner and the location of the asset. Through our Advanced Eyesight Program ™, we offer efficient and effective nationwide airplane, recreational vehicles, and watercraft repo coverage throughout the United States and Canada. We start by tracking the movements of the planes we seek to repossess. We easily track the flights and locations of the planes that have filed flight plans with the FAA. We also utilize other costly databases that offer us other capability to track planes not filed. Our advanced network of professional agents include Bail Enforcement Agents, Ex-Law Enforcement and talented Repo Investigators and other Special Agents. Their vast knowledge and experience is coupled with state of the art technology in an effort to locate your valuable asset. They keep ahead of the debtor who has defaulted on his payments, and with their investigative techniques successfully track and retrieve the asset. Cases involving fraud, identity theft or any other criminal enterprise are billed to client on a sliding scale basis between 5%-30% of the fair market value of the property recovered. The scale amount is determined by the degree of difficulty, the risks involved in the investigation and recovery, the complexity of the recovery, amount of agents needed, as well as other costs and nature of the actual recovery itself, whether property must be secured at gunpoint and other safety risks and potential liabilities, including agent and company time related to providing statements and later testimony in any prosecution sought by Client or the State. If the logbooks are missing or there are other anomalies with an airplane, oftentimes it will be necessary to obtain a ferry permit from the FAA-allowing an airplane with an expired annual, for example, to be flown to another nearby airport where the necessary work can be conducted. The process involves our agents visiting the local Flight Standards District Office and requesting for a special flight permit to transition the airplane from Point A to B.
Repo Custodial Interference: The actual "legal definition" of custodial interference is to "knowingly remove a child in violation of a child custody determination." WJS employs expert field operatives in the area of child abduction investigation and recovery. These sensitive cases can be emotionally difficult to resolve. A distraught parent may kidnap/remove a child and remain undetected for years before being found. They often remove the child from their home town, their state and very often the country in which they live. Through our exhaustive techniques, state-of-the-art technology and communications, we have been able to locate these individuals. WJS custodial interference accounts in all 50 states, as well as overseas. Speak with our expert staff members about your particular case to see if reuniting you with your child is now a possibility.
WE SERVE LOCAL LEGAL PROCESS IN WESTCHESTER COUNTY IN THE FOLLOWING GEOGRAPHICAL AREAS:
The Entire County of Westchester, New York | State of New York | The Bronx | Putnam and Orange County | Parts of Connecticut
Cities in Westchester:
Mount Vernon, New Rochelle, Peekskill, Rye, White Plains, & Yonkers


Towns in Westchester:
Bedford, Cortlandt, Eastchester, Greenburgh, Harrison, Lewisboro, Mamaroneck, Mount Kisco, Mount Pleasant, New Castle, North Castle North, Salem, Ossining, Pelham, Pound, Ridge, Rye, Scarsdale, Somers, & Yorktown

Villages In Westchester:
Ardsley, Briarcliff Manor, Bronxville, Buchanan, Croton-on-Hudson, Dobbs Ferry, Elmsford, Harrison, Hastings-on-Hudson, Irvington, Larchmont, Mamaroneck, Mount Kisco, Chappaqua, Ossining, Pelham, Pelham Manor, Pleasantville, Port Chester, Rye Brook, Scarsdale, Sleepy Hollow, Tarrytown, & Tuckahoe

Towns in Westchester:
Armonk, Bedford, Bedford Hills, Chappaqua, Crompond, Crugers, Eastchester, Fairview, Golden's Bridge, Greenville, Hartsdale, Hawthorne, Heritage Hills, Jefferson Valley-Yorktown, Katonah, Lake Mohegan, Lincolndale, Montrose, Peach Lake, Scotts Corners, Shenorock, Shrub, Oak, Thornwood, Valhalla, Verplanck, & Yorktown Heights

Westchester Hamlets & Elsewhere:
Banksville, Bedford Corners, Cortlandt Manor, Granite Springs, Chappaqua, Millwood, Pocantico Hills, Purchase, South Salem, Sparta, &the town of Waccabuc.

We now proudly serve the beautiful State of Connecticut
,
Contact us today to find out more about our everyday local Westchester Process Serving and Legal Support Services in Westchester NY, Connecticut and our Nationwide Advanced People Locating Services that has to date helped locate more than 3,000 persons. Missing, elusive, on-the-run or otherwise.